Dog Love Notes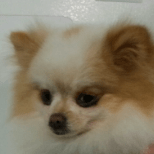 "I researched and visited many training facilities prior to adoption of my dog. Car Dun Al superseded in many aspects. All dogs need training to become a good family companion as well a good canine citizen and for their safety."
"All of these training needs were met at CarDunAl with their large variety of classes.  Along with some fun competition classes.   What I did not realize at the time,  is all the friendships I would encounter with wonderful people who share their love of dogs."
"I belonged to and followed Car-dun-al from the Armory in Elgin, to the Simpson Electric building, and later to Huntley.  They are so good, that after moving to Rockford,  and commuting to my job near O'Hare, that I'd drive home to Rockford after work, and pick up my dog;  only to turn around and head to Huntley to go to class!  I drove those miles to attend Puppy Kindergarten, Pre-Beginners, Canine Good Citizen, Beginner Obedience, Pre-Open, and Open.  That is how good they are!""Over the years I also licensed two Therapy dogs.  Thanks Jerry!!  We (my dogs and I) have learned so much and highly recommend Car-dun-al!  Take a class or two and see just how valuable this club is!  I have since moved to AZ, and the only thing that could make this place better is to bring Car-dun-al and all of its awesome members here, as I haven't yet found a club that compares. "